Named after the Puyallup Tribe of Native Americans, Puyallup means "the generous people". It is also home to the Washington State Fair, the state's main fair.
The valley in which Puyallup was originally settled forms the town. Its fertile soil is optimal for the acres of daffodils which were grown for distribution worldwide, and are featured in the town's annual spring parade. The Puyallup River meanders between the hills, through the glacial basin, from its namesake glacier on Mt. Rainier, terminating in Puget Sound at the Port of Tacoma. It is cold, silty, and brown, sometimes green. From most perspectives in the town of Puyallup, Mt. Rainier is visible to the southeast.
The downtown shopping district is made up of historic buildings, which date to the town's origin. Pioneer Park is a community focal point, which boasts a public library, a park with a playground, and walking paths. At the stage in the local park, musicians put on free shows for the public. Southeast Puyallup is also where the Pierce County Foothills Trail begins.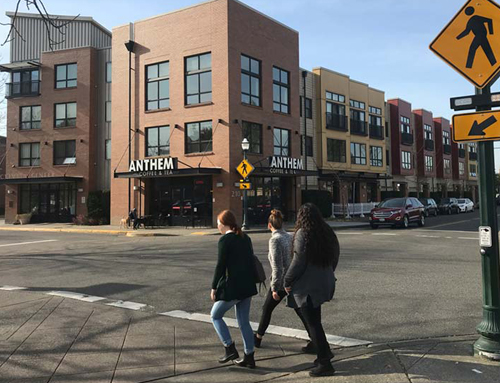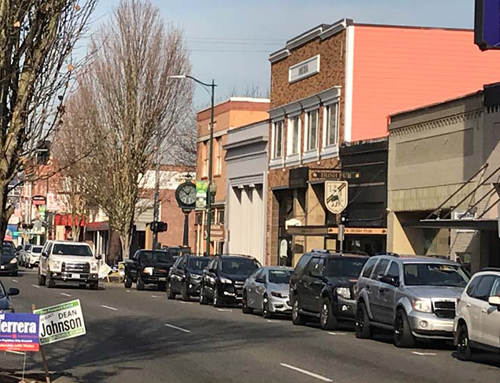 Sumner is a closely held secret by those in the know. Sumner is pure Main Street U.S.A., but not in a contrived Disneyland way. Rather than a replica of a town from decades gone by, it's more like those decades had a meeting and voted not to touch Sumner. If you're visiting the Pacific Northwest, that makes it an ideal and idyllic place to put on the brakes, slow your roll and enjoy some nostalgic down time.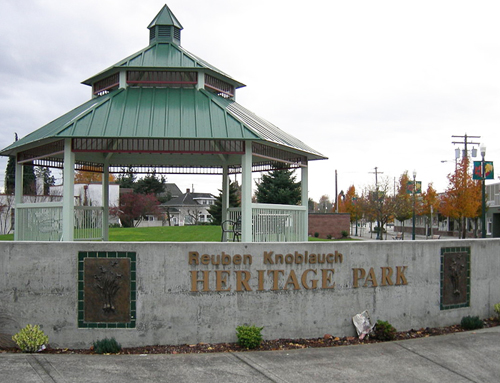 Heritage Park near Commuter Rail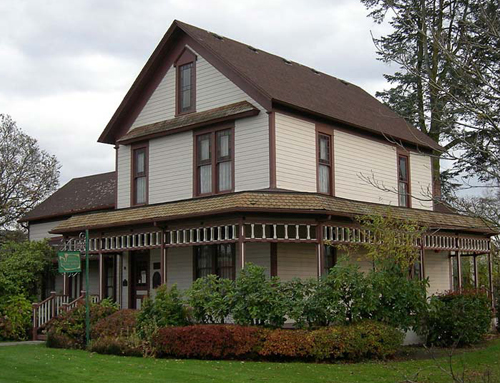 Ryan House
National Register of Historic Places
Tacoma is a midsized urban port city and the county seat of Pierce County, Washington, United States. The city is on Washington's Puget Sound, 32 miles (51 km) southwest of Seattle (of which it is the largest satellite city), 31 miles (50 km) northeast of the state capital, Olympia, and 58 miles (93 km) northwest of Mount Rainier National Park. Tacoma is the second-largest city in the Puget Sound area and the third-largest in the state. Tacoma also serves as the center of business activity for the South Sound region, which has a population around 1 million. Tacoma has been named one of the most livable areas in the United States. In 2006, Tacoma was listed as one of the "most walkable" cities in the country. That same year, the women's magazine Self named Tacoma the "Most Sexually Healthy City" in the United States.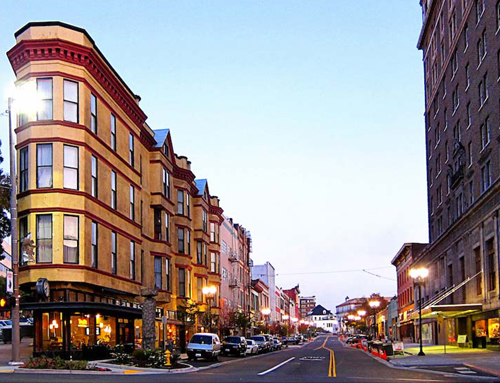 LESS THAN A MILE:
Safeway, Starbucks, and retail
Restaurants
Van Lierop Park
"Rails to Trails" trailhead
1-3 MILES:
Downtown Puyallup (population 40,000)
Historic district, commuter rail to Seattle and Tacoma
Downtown Sumner (population 10,000)
Historic district, commuter rail to Seattle and Tacoma
South Hill – Big box stores and retail malls

MultiCare Good Samaritan Hospital

Puyallup Library

Farmer's Market

Senior Activity center

Washington State University (WSU) Puyallup Research and Extension Center
LESS THAN 15 MILES:
University of Washington Tacoma Campus

Pacific Lutheran University (PLU)
University of Puget Sound (UPS)
Downtown Tacoma (population 200,000)
Major city with active cultural and arts scene

Pacific Bonsai Museum

Rhododendron Species Botanical Garden


REGIONAL:
20 miles – Point Defiance Park, Zoo and Aquarium

28 miles – SeaTac International Airport

38 miles – Downtown Seattle (population 800,000)

39 miles – University of Washington Seattle Campus

70 miles – Mt. Rainier