developing the town of puyallup
The Puyallup Valley was originally inhabited by the Puyallup people, known in their language as the spuyaləpabš, meaning "generous and welcoming behavior to all people (friends and strangers) who enter our lands." Native Americans numbered about 2,000 in what is now the Puyallup Valley in the 1830s and 1840s. Much of their historic land was taken by settlers when they were relocated onto reservation lands in what is today Tacoma in late 1854, after signing the Treaty of Medicine Creek with the United States.
Much more information can be had at the website for the Puyallup Tribe.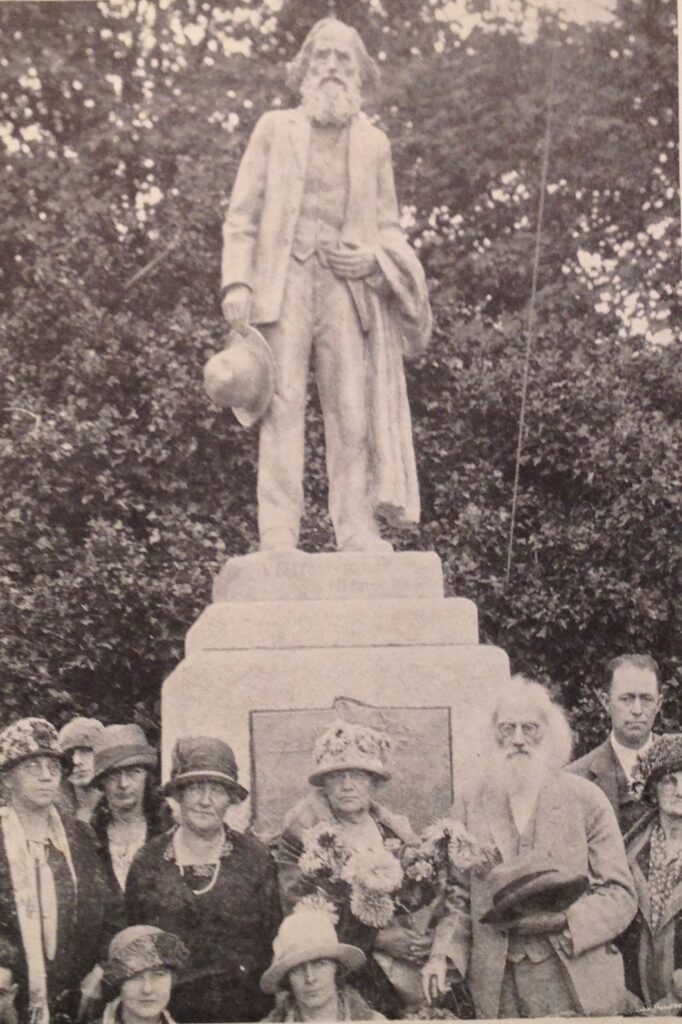 The first white settlers in the region were part of the first wagon train to cross the Cascade Range at Nache Pass in 1853. In 1877, Ezra Meeker platted a townsite and named it Puyallup after the local Puyallup Indian tribes. The town grew rapidly throughout the 1880s, in large part thanks to Meeker's hop farm which brought in millions of dollars to Puyallup. The town was incorporated in 1890 with Ezra Meeker as its first mayor.  In 1891, an infestation of hop aphids destroyed his crops and took much of his fortune.  Berries and flower bulbs would eventually take over as the predominant agricultural crops.
The turn of the 20th century brought change to the valley with the growth of nearby Tacoma and the interurban rail lines. The Western Washington Fairgrounds were developed giving local farmers a place to exhibit their crops and livestock.
During the early part of  World War II, the fairgrounds were part of euphemistically named Camp Harmony, a temporary Japanese American internment camp for more than 7,000 detainees. Most of the detainees were American citizens.  The internment center began  in May of 1942, a few months after the bombing of Pearl Harbor.  By September of 1942, all were relocated to the Minidoka relocation center near Twin Falls, Idaho. The Puyallup Fairgrounds were then occupied by the U.S. Army 943rd Signal Service Battalion until they were transferred to Fort Lewis, Washington in December. The Puyallup Fairgrounds remained closed to the public until the end of the war, operating as an army training facility.
The first postwar fair took place in September 1946. On November 25, 1978, the first Day of Remembrance was held at the Western Washington Fairgrounds, and over 2,000 attended. Five years later, on August 21, 1983, Governor John Spellman and Washington state representatives dedicated a sculpture by George Tsutakawa as a memorial to those confined at the wartime detention site